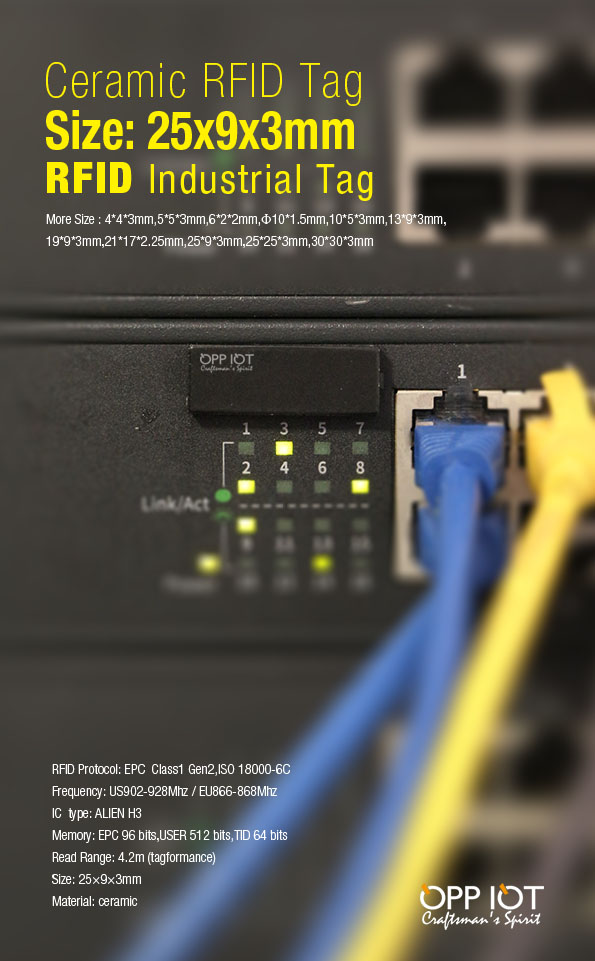 Using RFID technology to track asset has become an ideal method for asset management. Use RFID tags to identify the asset, so that some information of the asset can be stored in the tag. Each asset is attached with one RFID tag, which can store a large amount of asset information, as well as the corresponding maintenance, repair, and inspection record.
Especially at the entrance and exit of assets, when assets enter and exit, the
RFID reading device
will automatically identify the tagged asset, read its related information. Similarly, when the asset arrives at the destination, it is read by the fixed reader, and the system will update the asset information.
According to the statistics, using RFID technology to track assets can save around 90% time in inventory, improve around 30% asset utilization ratio, and reduce the repeat purchase and loss of assets by about 40%.
Any question, please contact us.
Contact: Patty Yu
E-mail: sales6@oppiot.com sales@oprfid.com
Mobile/WhatsApp: +86 13850215838
Skype: OPRFID PattyYu