>> NFC tag >> NFC Smart Ring

Wireless Distance: 1.5cm
Waterproof Grade: IP68
Storage: 144Bytes*2, (Double NXP NTAG213 chip)
Main Colour: Pure Titanium black glaze / Golden White enamel
Frequency: 13.56Mhz
Main Materials: Gem, Nobel Metal, Electronic components.
Compatible Phone: Android or Windows phone system.


NFC Smart Ring Application:
A: Use for Program lock; B: Use for Automatic Running; C: Business card share; D:link Share; E: Whisper; F: Net file share ; G; intelligent door lock; H; Start hide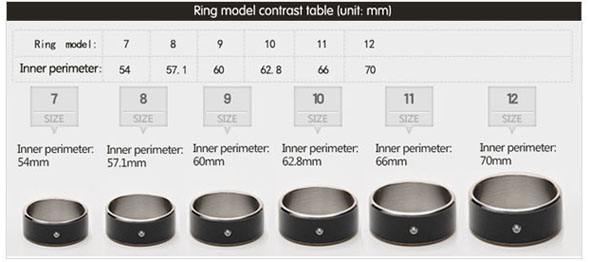 * Oprfid.com is a professional RFID card and NFC tags manufacturer in China. We can provides many types of RFID cards, RFID tag and smart card with various frequency in different shapes. Any inquiry, please send email to info@oprfid.com, thanks!