>> RFID Reader >> Bluetooth Android RFID Handheld Reader



Bluetooth 1D/2D Barcode Scanner Passive Android LF/HF/UHF RFID Handheld Readers
The OPP9918 Bluetooth Handheld RFID Reader adopts Qualcomm Snapdragon 625 SDM450, Octa core, 1.8GHz CPU and Android 8.1 operation system;
4G RAM, 64G ROM, 4G LTE. 1920*1080IPS LCD screen is readable under sunlight;
OPP9918 Barcode Scanner can configure optional functions like barcode scanning, RFID reader information acquisition module;
OPP9918 RFID Handheld Reader has super long battery life with 5000mAH battery;
IP65 high reliable three-proof structure water/dust proof; drop resistance from 1.2m

Bluetooth RFID Handheld Reader Features:
- Size: 232mm*158mm*22mm;
- Weight: 600g (including battery&wrist strap);
- Frequency: 125KHz / 134.2KHz / 13.56MHz / 865-868MHz / 902-928MHz;
- Support mainstream ISO14443A protocol tag;
- Storage: 4GB RAM, 64GB Flash;
- Operating System: Android 8.1;
- Display: 5.5 inch LCD screen, 1920*1080 IPS capacitive touch screen, 430NITS;
- Battery: 3.8V 5000mAh, Support fast charging (QC3.0);
- CPU: CPU Qualcomm Snapdragon 625 SDM450, 1.8GHz CPU;
- Application: Warehouse management system, transportation and logistics, manufacturing, retail, energy and chemical industry, power industry, medical and health industry, parking management system, catering and entertainment, container freight.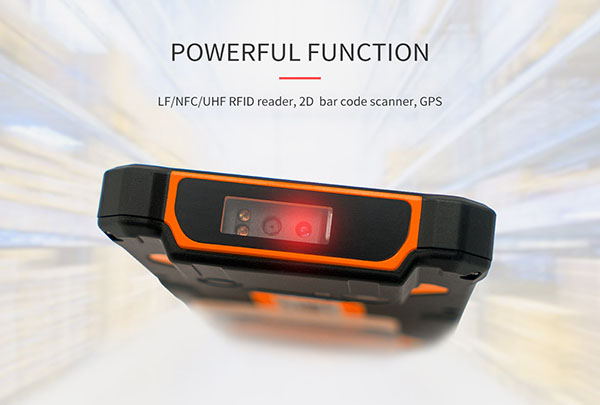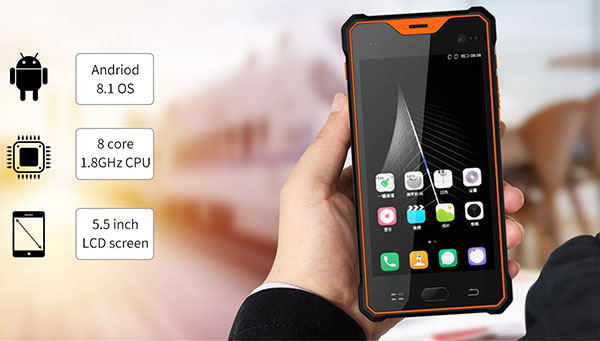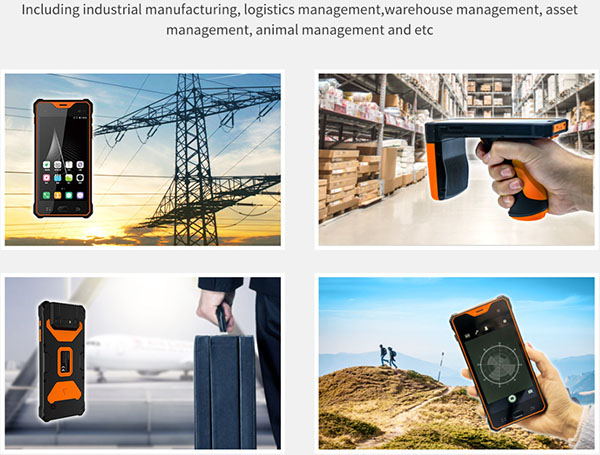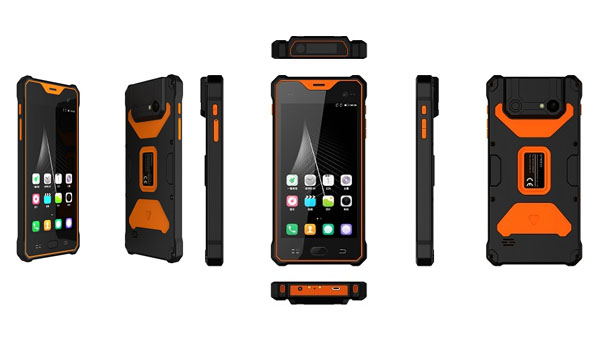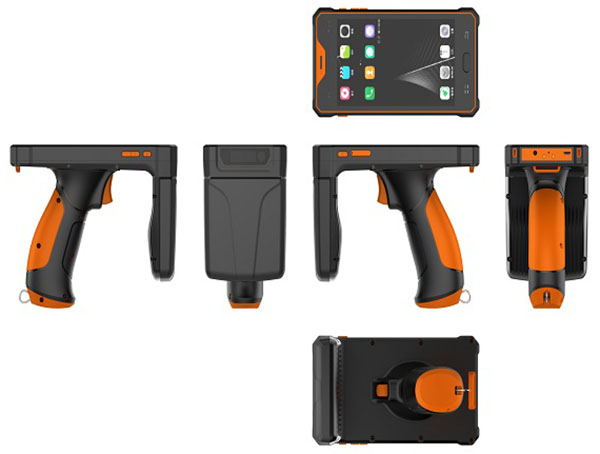 The RFID Reader is the interface that allows to read the information contained in the chip. They globally have all the same operating system, but a choice of the adapted reader completely differs from one use to another. OPrfid.com offers almost every brand name RFID reader on the market. We are continually updating and adding the best RFID readers to our website to keep our customers up to date on the latest technologies and products.
* Any question or inquiry about RFID card and RFID related products, please send email to info@oprfid.com, we will reply you within 24 hours, thanks