>> RFID Reader >> OPD04 UHF RFID Desktop Reader/Writer



Universal Long Range Auto Desktop UHF RFID Reader/Writer Encoder With USB 2.0 For RFID Card OPD04
| | |
| --- | --- |
| The OPD04 is a universal high-performance UHF RFID desktop reader/writer with fashionable appearance. Based on the design of high-performance UHF chip, supports long range reading. OPD04 RFID card reader writer encoder integrates high-performance RFID modules and adopts a uniquely designed antenna, which can accurately control the reading range and realize the rapid reading and writing processing of RFID smart card tag while maintaining a high reading rate. It can be widely used in RFID applications such as cashier, jewelry inventory, warehousing and logistics, books and archives, workstation, judicial voucher and so on. | |
FEATURES
- Size: 260(L)*186(W)*19(H)(±1);
- Weight: 0.77KG(±0.01);
- Frequency: 865 ~ 868MHz / 902 ~ 928MHz;
- RF Antenan: >= 4dB, the uniquely designed antenna can accurately control the reading range;
- Shell: Surface: tempered glass, bottom shell: ABS+PC;
- Reading Distance > 2m(eg.9662,depends on tag);
- Peak Inventory Speed: >50 tags/sec;
- Communication interface: USB 2.0;
- Frequency Modulation: FHSS or fixed-frequency, can be set by software;
- Tag / Transponder Protocols: EPCglobal Gen 2 (ISO 18000-6C);
- Power: USB drive free (windows, Android)5V,400mA,2W(MAX);
- RF Output: from 0 dBm to 26dBm* with  +/-1dBm;
- API Support: C#, JAVA;
- Other Support: Usb RFID reader writer software;
- Application: warehouse management system, transportation and logistics, manufacturing, retail, energy and chemical industry, power industry, medical and health industry, parking management system, catering and entertainment, container freight, library book tracking system.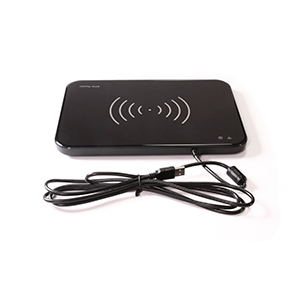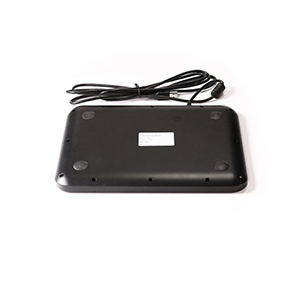 The RFID Reader is the interface that allows to read the information contained in the chip. They globally have all the same operating system, but a choice of the adapted reader completely differs from one use to another. OPrfid.com offers almost every brand name RFID reader on the market. We are continually updating and adding the best RFID readers to our website to keep our customers up to date on the latest technologies and products.
* Any question or inquiry about RFID reader and RFID related products, please send email to info@oprfid.com, we will reply you within 24 hours, thanks