>> NFC tag
NFC Specification:
Operating frequency: 13.56MHz
Operating Distance is less than 10cm
Data Rate upto106kbps, 212kbps and 424kbps, maybe 848kbps or more in the future
NFC Typ Tags include: Type 1 Tag, Type 2 Tag, Type 3 Tag, Type 4 Tag.
Both Read and Write Technology
Follow Oprfid standard:
ISO14443A/B, ISO18092, ISO21481
Combine with NXP MiFare, Sony Felica
Support 4 Tag Types
Availabel IC's:
Mifare 1k, Mifare 4k, Mifare MINI, Mifare Ultralight, Mifare Ultralight C, NTAG203, NTAG210,
NTAG212, MIfare DESFIRE EV1, SLE66R01P Topaz, innovision 96/512, TPZ-201-series etc.
The NFC tag is a passive device with no power of its own. Accordingly when one is used, the users touches an NFC enabled device onto the tag.
>>NFC Label with Ferrite

>>NFC Epoxy PVC keyfob

>>NFC Label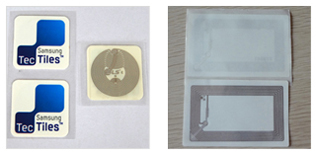 >>NFC ABS keyfob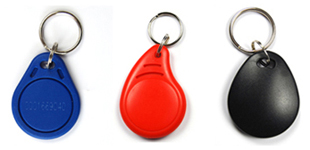 * Oprfid.com is a professional RFID card and NFC tags manufacturer in China. We can provides many types of RFID cards, RFID tag and smart card with various frequency in different shapes. Any inquiry, please send email to info@oprfid.com, thanks!