>> RFID Technology News >> RFID Pallet Tags



RFID Pallet Tags
It is very important to track your pallets and identify valuable asset goods in the course of global commerce today. To help maintain the whereabouts of important assets that is fueling its growth which it is ability of RFID asset tracking. We can offer HF and UHF RFID pallet tags for your different required projects. Specifically UHF passive tags if very perfect match for asset management and tracking and the return on investment for implementing an RFID infrastructure is very high.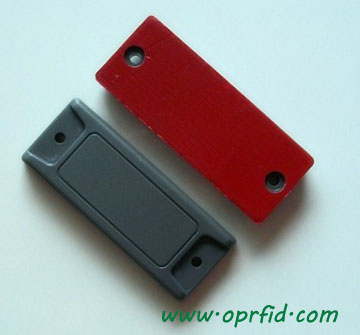 RFID pallet tag which can be used on metal surface ( which can anti-metal RFID tags) and we also produce the tags on non-metal surface to tracking and management asset.

RFID pallet tag with high temperature industrial ABS plastic / metal shielding materials / epoxy potting, and ultrasonic welding, quality and good performance, suitable for use in large-scale outdoor power equipment inspection, a large tower wire pole inspection, medium-sized elevator inspection, tray management, large pressure vessels, liquefaction cylinder gas bottles, factory equipment management, line inspections, quality control metal bridges, tunnels inspections, machine identification, vehicle license plate, metal container management, power household equipment and other aspects of product tracking.
Protocol: UHF EPC G2, ISO18000-6B, ISO18000-6C, ISO14443A, ISO14443B, ISO14443A
Dimension: 78MM * 30MM * 10MM
Frequency: 860 ~ 960MHz, 13.56MHZ, 125KHZ
Housing Material: ABS
Packaging Technology: Ultrasonic welding
UHF 915MHZ recognition distance: 1-6 meters
High Frequency 13.56MHZ recognition distance: 1-8CM
125KHZ low-frequency identification distance: 1-8CM
Recognition distance of roughly described above, in particular from the reader with different manufacturers have a significant relationship.
Chip available: Alien H3, Alien H4, EM4100, EM4102, NTAG203, EM4450, TK4100, T5557, Hitag1, Hitag2, HitagS, S50, S70, Ultralight 10, DESFire41, ICODE1, ICODE2, Ti2048, Ti256, SR176, INSIDE2K, LRI2K , LRIS2K etc.

* Oprfid.com is a professional RFID card and NFC tags manufacturer in China. We can provides many types of RFID cards, RFID tag and smart card with various frequency in different shapes. Any inquiry, please send email to info@oprfid.com, thanks!