>> RFID Technology News >> Combi Card



Combi Card
*Features a single chip which has a contact and contactless interface
*Have access to exactly the same chip with a contact or contactless interface, which has a very high level security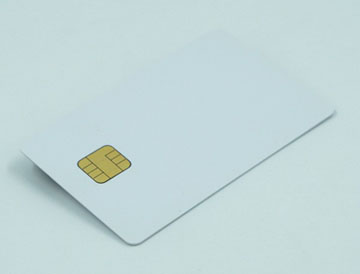 Commercial Applications:
-Banking/payment
-parking and toll collection
-Identification
-Ticketing

Advantages of combi card:
*In comparison with it's predecessor, the magnetic strip card, combi card has many advantages including:
-The life of combi card is longer
-One combi card can house multiple applications. One card can be used as your license, passport, credit card, ATM card, ID card ect
-Combi card can't be easily replicated and are, as a general rule much more and secure than magnetic stripe cards.
-Data with a combi card can be resistant to unauthorized viewing. Due to this confidential data, PINs and passwords might be stored over a smart card. Therefore, merchants don't need to use the internet each time to authenticate a transaction.
-Chip can be a tamper-resistant
-Information stored for the card be PIN code and/or read-write protected
-Capable of performing encryption
-Each combi card possesses his own, unique serial number
-Capable of processing, not merely storing information
-Combi card can communicate with computer systems via a combi card reader
-Information and applications over a card might be updated without needing to issue a whole new card
-A combi card carries more information than a magnetic stripe card. It can make a decision, since it has relatively powerful processing capabilities that allow it to do greater than a magnetic strip card( e.g.,data encryption)

Descriptions:
-Dimension: 85.60 x 53.98mm (credit card size ,CR80)
-Thickness : 0.84+-0.02mm
-Card surface: Matt/Glossy finish
-Material: PVC, PET, ABS, PET-G
-Housing: Laminated

Card craft:
-Punching hole
-Silver/gold metallic
-Barcode
-Magnetic stripe: 2750oe hico, 4000oe hico, loco
-Offset/silk-screen printing
-UV logo
-Numbering: thermal number, UV number, jet dot number, laser number
-Signature panel
-Encoding

* Oprfid.com is a professional RFID card and NFC tags manufacturer in China. We can provides many types of RFID cards, RFID tag and smart card with various frequency in different shapes. Any inquiry, please send email to info@oprfid.com, thanks!