>> RFID Technology News >> Mini Hard Security Tags



Mini Hard Security Tags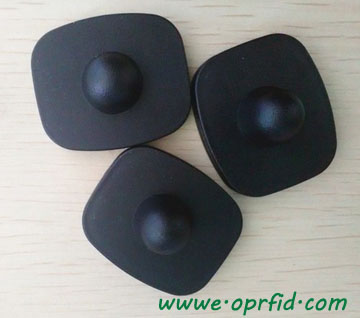 Dimension: 35x41mm
Material : ABS
Color : Black/white/grey or customized
Compatibility: 8.2 MHz RF Systems
Technology: Radio Frequency
Frequency: 8.2 MHz RF
Lock: Three balls clutch
Read range : up to 1.2M between the access control door
Package: 1000pcs/carton
MOQ : 1000pcs ( Includes) pin

The 8.2MHz Mini tag is the hot and popular security tag for clothing. This is the small hard tag with the highest level of detect.

The mini tag protects: clothes, hats, and also other accessories. Mini square make a great visual theft deterrent. This security tag is a wonderful lightweight visual theft deterrent. Mini Hard Tags work with a Flat Head, Cone, or Ink pin to secure sensor to merchandise. The Mini Hard Security Tag works extremely well with a loop lanyard with pin, or pin lanyard to defend shoes, bags, plus some sports gear. This outlet security tag requires a standard magnetic detacher to obtain the pin.

This RF Hard Tags are befitting all Checkpoint and similar 8.2 MHz Rf (RF) anti-theft systems. Ordered in sums of 500 (includes pin).

EAS (Electronic Article Surveillance), also known as Electronic Article Surveillance (Pirates) system is one of the major commodity security measures currently widely used in the retail industry. EAS in the mid-1960s in the United States come, first applied to the garment industry, has now been extended to more than 80 countries and regions worldwide, applications are extended to department stores, supermarkets, book a variety of industries, especially the application of large supermarkets (storage) of fully developed.



* Oprfid.com is a professional RFID card and NFC tags manufacturer in China. We can provides many types of RFID cards, RFID tag and smart card with various frequency in different shapes. Any inquiry, please send email to info@oprfid.com, thanks!